Thank-you for visiting, and welcome to our website!
Church is open between 9am and 5pm for visitors and for private prayer
The church of St. Mary Magdalene in Bolney is for you and everyone is welcome.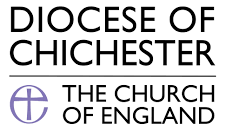 Together with our sister church of St. Peter's, Cowfold, we are a friendly, loving community where you will be welcomed and accepted as the person you are and helped to grow in faith with others.
It's important to understand that although we love and care for the beautiful and sacred building in which we meet, "the Church" is in fact "the people" who get together there.
We are all united by a shared desire to grow in relationship with God.
Come along one Sunday morning! Service Times More Information Chichester Cathedral
Like to talk first? Diocese of Chichester Church of England
Please contact Fr. Keith Littlejohn on 01403 865945 or EMAIL: Fr. Keith